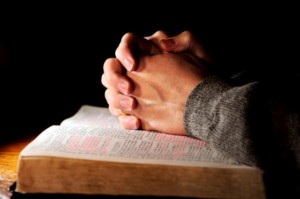 Great article by Jack Jenkins on how the GOP is losing its hold on the unchallenged "fact" that they are the party of faith. When you have Presidential candidates like we saw in the debate last week, talking about endorsing the use of torture (yes you, Ben Carson) and dismantling healthcare for millions of Americans who can't afford it (with the exception of Donald Trump and John Kasich), you can't win the argument that you are the Christian values party! There is no mention of fair wages, how we can take care of the "least of these," and there is a lack of compassion for the millions of illegal immigrants living peacefully in our country with their families, and a stance against environmental policy. That rhetoric cannot be reconciled to scripture, and we are glad to hear more people are beginning to question the candidates and Republican leadership on their use of the Christian label only when it applies to one or two policies.
During an interview with CNN last Friday, Florida Senator and Republican presidential candidate Marco Rubio made a passionate defense of his faith, talking over the interviewer while explaining why his religious beliefs inform his politics.
"I'm happy that my faith influences my political positions," Rubio said. "Because my faith teaches me to care for the needy, my faith teaches me to respect and love even my enemies, and my faith teaches me to forgive those who slight me. So people should hope that my faith influences my political position."
Rubio was speaking about how his Catholicism impacts his position on abortion, which he opposes in all cases (except when he doesn't) because he shares the Catholic Church's belief that life begins at conception. It's a classic Republican tactic we've all seen before: State a policy position, argue it's rooted in your faith, then move on — presumably because progressives or even fellow conservatives won't argue with you about it. Although this tendency to claim an unchallenged faith prevailed among party faithful for decades, it ascended to national prominence during the tenure of former president George W. Bush, who rose to power in 2000 due in part to support from evangelical Christians.
But as the 2016 primary season begins to heat up, many Republicans are starting to see the right-wing monopoly over "religion" fade away. Instead, attempts to appeal to faith are becoming more inert, as progressives and even conservatives are citing their own religious beliefs as reason tooppose the policies of GOP White House hopefuls.
…Regardless, the American religious landscape is far more multifaceted — politically speaking — than it was 15, 10, or even five years ago. That's making it harder for Republicans to appeal to their faith without being challenged, and could force the GOP to rethink how it talks about religion.
Read the full article here.