Christian Democrats of America is the largest voice for Christian Democrats in the U.S., providing a platform for progressives and Democrats of faith. We are transforming the perception of "Christian values" in politics and what it means to be a Christian voter. We are committed to reforming social injustices by working to influence the ideals of the Democratic party and work with candidates that have both strong and principled Jesus-based values and a Progressive agenda. We invite you to join us in making a stand in taking care of the least of these, loving our neighbor, welcoming the stranger, and values of compassion –  not only in our individual daily lives, but on a national, social and political level as well.
CDA Team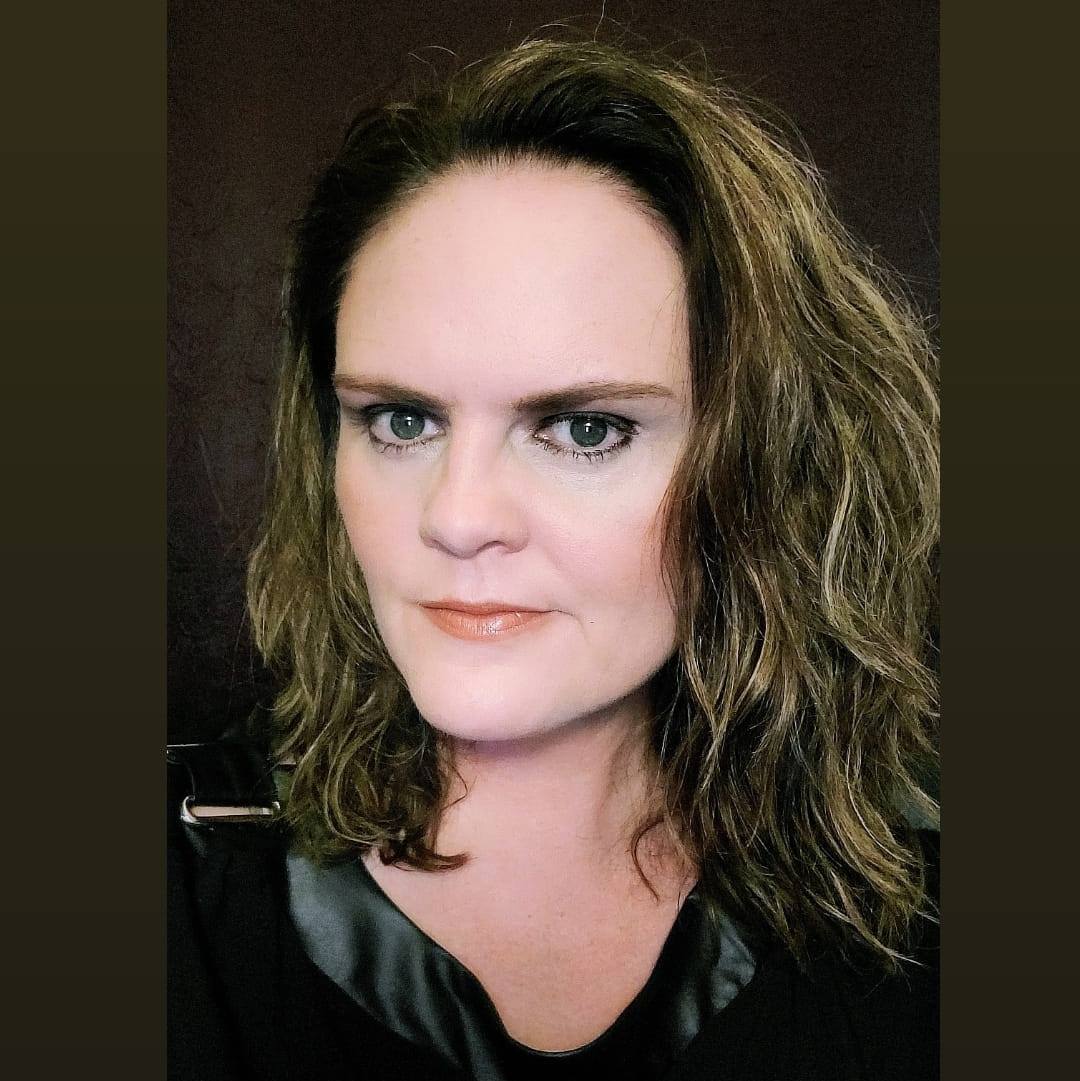 Christina Forrester – Executive Director/Founder

Christina Forrester is the Founder and Director of Christian Democrats of America, the #ChristiansAgainstHate/#ChristiansResist movement and Facebook group, creator, co- producer and co-host of the popular podcast "What Would Jesus Pod?" and ran the Christians for Hillary 2016 movement. She has contributed to Huffington Post, has appeared most recently on TYT's Rebel HQ, the largest online television network and political show, has appeared on CNN Radio, Christian Broadcasting Network (700 Club), PBS Religion and Ethics News, and spoke/presented at the Democratic National Convention, universities and groups across the country.
She holds a Master's degree in the MLST Liberal Arts program at Arizona State University, where she graduated summa cum laude, has an extensive resume of life-long church ministry as a praise and worship leader and youth pastor, and as founder of CDA, she has been a social justice advocate, writer, social media strategist and voice for those without a voice. She is also a singer/songwriter, her music and creative writing rooted in reclaiming the scriptural social justice, love and compassion message of Christ, breaking stereotypes and religious bigotry.
Follow and connect with Christina Forrester

Justin Anderson – Multimedia Director and Local Elections Contributor

Justin Anderson is the Multimedia Director and Local Elections Contributor for Christian Democrats of America and the Co-Host and Co-Producer of "What Would Jesus Pod?" a CDA-sponsored podcast that discusses current events and politics with an actual Christian view. Justin is a seasoned live music audio engineer and producer and recently became a progressive politics advocate with a specific focus and involvement with many local and state candidates.  Justin is interested in bringing integrity back into our government and works tirelessly to vet candidates who not only support, but who's platforms represent the values that Christian Democrats of America stands for. You can follow Justin on Twitter @newman4life  and Facebook – facebook.com/newman4lifewwjp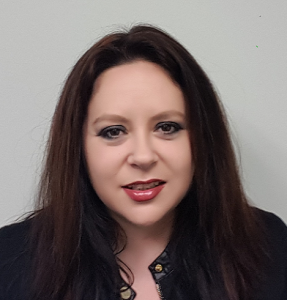 Jessica Forrester – Operations Coordinator
Jessica Forrester is the Operations Coordinator for Christian Democrats of America, and co-founder of the #ChristiansAgainstHate movement and Facebook Group. She holds multiple science degrees, and has over 15 years' experience in high business performance, marketing, non-profit work and social justice advocacy. Jessica and Christina Forrester are "spiritual sisters" and met as teenagers when Jessica was living in Queensland, Australia. Through a series of God-led events, Jessica moved to the United States and became an official member of the Forrester's family and ministry in 2005.
She worked for seven years as a science researcher in the molecular biology field for research facilities at Arizona State University including The Biodesign Institute and the AZCATI Research facility, working in biofuels. She is a published peer-reviewed journal writer. She has aided in growing the CDA community since 2010, wearing multiple "hats" in her pursuit of support and growth of the organization and in her passion for social justice ministry.
You can connect with Jessica on LinkedIn and Twitter.
CDA Advisory Board
Raoul Davis
Raoul Davis is the CEO of Ascendant Group Branding, a PR and Branding firm that specializes in strategic direction for Fortune 500 and 50 companies and public figures. He has developed a reputation for effectively setting public figures, CEOs, and their companies apart from their competitors by "thinking without a box." Raoul has built a private executive client list that includes Fortune 50 executives, multimillionaire entrepreneurs, major media personalities and NY Times Best-Selling Authors. With his strategic leadership, the company has helped clients generate multimillion dollar business deals, speak at Ivy League institutions, receive invitations for White House sponsored events and secure media in the NY Times, ABC's 20/20, the Steve Harvey Morning Show and The Wall Street Journal. Prior to joining Ascendant, he held management positions with Paramount, Speakers Etcetera (a West Coast communications firm and speaker's bureau), and the General Wesley Clark for President Campaign. Raoul obtained his masters degree in Public Administration at the prestigious University of Delaware School of Urban Affairs and Public Policy, one of the top-ranking schools in public policy. In 2011 Raoul was one of 150 entrepreneurs selected to participate in a small business economics forum at the White House, U.S. Chamber of Commerce, and U.S. Senate.
Tabitha Isner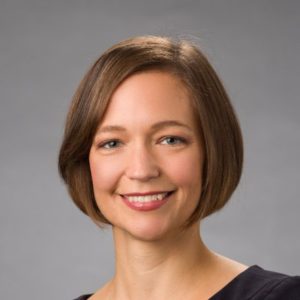 Rev. Tabitha Isner was the 2018 Democratic Nominee for US Congress in Alabama's Second Congressional District. She is a graduate of the University of Chicago with a Masters in Divinity and Masters in Public Policy. Although an ordained minister in the Christian Church (Disciples of Christ), her professional career is in child care policy. She has been a Research Analyst, a State Policy Specialist, a Business Analyst, and a Business Consultant. Across roles, her focus has been on improving data collection in state agencies so policy decisions are based on solid evidence of what works to improve the quality of child care for young children. Outside work, Tabitha is a foster and adoptive parent and an advocate for children in the child welfare system. She resides in Montgomery, Alabama with her husband (a congregational pastor) and son. Her side projects include reinvigorating the Alabama Democratic Party, dismantling racism and the Good Ol Boys club, and fundraising for worthy organizations like Christian Democrats of America. You can follow her on Twitter @TabithaK or on Facebook at /TabithaIsner.
Sam Jernigan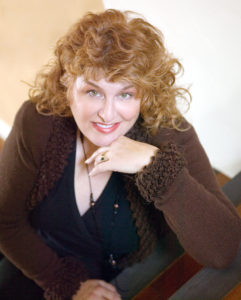 Sam Jernigan is a seasoned publicity and marketing consultant (Renaissance Consultations,
wwwMarketingAndPR.com). Her undergraduate work was in Political Science (Cal Poly University) and she concurrently ran the field office for a CA State Assemblyman, and also volunteered for a Governor's campaign. Meeting the Lord Jesus during that time, her path diverged away from politics for a time until she accepted paid campaign positions for CA State Senate and Marin County Supervisor races. Although her work is predominantly secular, she represents Christian clients on occasion — recently
resulting in the founder of a Christian nonprofit, Homes of Hope, being named People Magazine's "Hero of the Week," and securing on-location filming of them by CNN, their first publicity in 25 years. While her projects vary, Sam specializes in the publishing arena and much of her current focus is on bringing author's manuscripts to fruition and then publishing/distributing/promoting them — one of her from-scratch client creations was recently named "Bestselling book of 2017" at one of 45+ stores carrying the regional title (in Sonoma County).
She joined CDA in late 2017 after seeking us out, and soon got in touch to offer her publicity services probono. Although her time is limited, she's provided guidance on revamping the CDA Media page, created a downloadable press kit, and has already obtained coverage for CDA on Occupy.com. She's also recently begun pitching MSNBC producers for CDA.
Sam resides in the Sierra foothills (east of Sacramento) and, like CDA, sees herself as a Christian first, and Democrat second — and is passionately committed to both.
John Salmons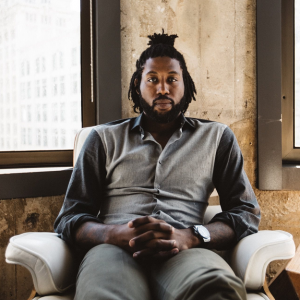 John Salmons is a former NBA player who played opposite Derrick Rose for several seasons as a shooting guard with the Chicago Bulls where he averaged 18 points a game.  Salmons also played with the 76ers, Bucks, Kings, Raptors, and most recently (2014-2015) with the Pelicans.  Salmons ranks in the top 10% of all time scorers in the history of the NBA/ABA. As a social engineer, Salmons focuses on many business and social initiatives that make a significant impact.  He owns several MidiCi Pizza franchises and is an adviser for Three Squared Inc, a leader in innovative real estate construction.
 Salmons is focused on bringing his 3D formula of Desire + Diversity + Discipline to the entrepreneurial world just as he brought it to every moment on the court.  His entrepreneurial ambitions are the NBA equivalent of playing all five positions.  His mission is to build the kind of off-the-court Empire that leverages his passions in technology, entertainment, fashion, real estate, publishing, and franchise ownership, while providing tomorrow's leaders with opportunities for expanding their worldview.  He accomplishes his goals through advising, promoting, and investing in businesses and engaging in philanthropic endeavors in the world of advocacy, grassroots organizations, and serving as a mentor for youth development programs.
John is a graduate of the University of Miami and currently pursuing his EMBA for Artists and Athletes from the University of Miami's School of Business. He and his wife, Taniesha K. Salmons, Esq., have four children and live in the Philadelphia area.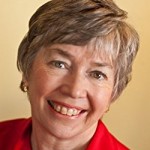 Linda Seger
Dr. Linda Seger, is a successful Hollywood Script Consultant, author, speaker and theologian. She created and defined the career of 'Script Consultant' in 1981. Since then, a consultant on over 2,000 scripts, her clients have included writers, directors, producers, executives and companies, in film, television, and theater. Ron Howard has said that Making a Good Script Great, Linda's best-known title, has informed all of his movies beginning with Apollo 13.
Linda has a Th.D. in Theology, two M.A.s in Religion and one in Drama. Her Script Consultant business was based on a method for analyzing scripts that she developed for her doctoral dissertation project. She also attributes her success to the spiritual principles which she writes about in Spiritual Steps on the Road to Success and the 'web-thinking' business model outlined in The Better Way to Win.
A Quaker, Linda comes from a long line of Lutheran theologians, ministers and missionaries. She has authored 6 books on spiritual topics and 9 on screenwriting.
In her book, Jesus Rode a Donkey: Why Millions of Christians are Democrats, Linda writes about the radical, progressive message of Jesus, which, she believes, calls individuals and nations to a mandate of social justice. She's a Christian Democrat who lives in Cascade, Colorado.  Linda is available for media interviews, speaking engagements, radio shows and podcasts.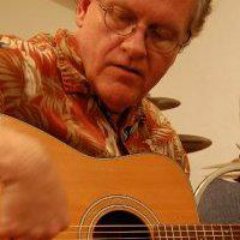 Pastor Dave Forrester
Pastor Forrester has been in full time ministry since 1973. He has pastored at Wings of Life Worship Center during this time and has travelled, preaching and performing music as well. David is also a musician and songwriter, and President of Sonlite Productions, which produces family-friendly community entertainment events. Pastor Forrester is an activist for the poor and social justice causes, as is reflected in the food, clothing and outreach ministries of the church he pastors in Apache Junction, AZ. He recently completed an 8-part sermon series on "The Christian's Response," which addresses how the Christian community needs to respond to relevant social issues. Follow Pastor Dave on Twitter @PasForrester
Statement of faith
We are followers of Jesus.

We believe the Word of God is infallible, living and active.

CDA is non-denominational.
We are about…
Rightly dividing the Word of God (2 Timothy 2:15)

Relationship with Jesus and living according to His principles

Striving to be imitators of Jesus through display of character and values as described in the Bible (which is, after all, what "Christian" means)

Educating the American public, fellow Christians and non-Christians, on the issues from a Biblical perspective and in a way to promote unity in the Body of Christ (John 17: 20-26)

Giving our time and resources towards helping those in need, as we believe SERVICE is one of the greatest forms of worship
We are not about…
Focusing on only one or two specific issues, but believe the whole Word of God is worthy of our attention

Taking scripture out of context, adding to it or taking away from it (Revelation 22:18)

Trying to control and obliterate sin and freewill through legislation

Being or becoming a "radical liberal group," but holding a centered and balanced view with our foundation on the whole Word of God