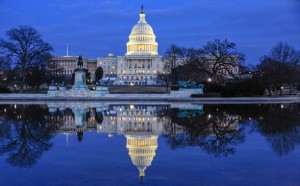 We are very excited to share the following news with our community – it is a big step forward for our movement! This is a critical time for our country and Christian Democrats need a voice – join our movement today. 
CHRISTIAN DEMOCRATS OF AMERICA OPENS HEADQUARTERS IN WASHINGTON, D.C. AREA
(Washington, D.C.) Today, the Christian Democrats of America, an organization committed to reforming social injustices, amplifying the voices of the marginalized, and changing the perception of Christian values in action worldwide, announces the opening of their headquarters in the Washington, D.C. area. This is a step forward in the organization's growing movement for Christian Democrats to play a greater role in election outcomes and to disband the theory that the Republican Party holds a monopoly on the Christian narrative in local and national politics during the 2016 election cycle and beyond.
Christian Democrats of America (CDA) is sharing their office space with The Eleison Group, a faith and values political consulting firm whose vision and goal of working for social justice compliments the CDA. Christina Forrester, CDA Director and Founder, said, "We have been working towards this for a long time. We are here to build our community, work with fellow Democrats, progressives, and people of faith to make a difference and fight for the values that matter to us all. It is an honor to be here with The Eleison Group and be where we can truly make the most impact for our members, and grow this community. It is critical that Christian Democrats have a voice in the 2016 elections."
Burns Strider, Founding Partner​ of The Eleison Group, said, "​I have followed Christian Democrats for a good while and love the consistent, no spin message they share with fellow Christians. I'm thankful for the space to share. Christina and Jessica are true blue visionaries with a passion to empower Christians to step into the public square as progressives, Christ-like and scriptural based."
CDA has been well-received in Washington with recent national media coverage including the Christian Broadcasting Network (CBN), Politicus USA, PBS, and more. Founder and Director Christina Forrester adds "The GOP has depended heavily on the faithfulness of the Christian vote and on the fact that they have a stronghold on the 'values' and 'Christian' narrative. We feel that the Republican Party does not represent the values and mission we as Christians are called to and look forward to bringing this much needed platform to the heart of the political arena at a critical election time."
With the opening of office headquarters, the vision for development is massive in scope and includes developing chapters nationwide, to collaborate with other organizations who support social justice values, and to ultimately elect Democrats in November. A CDA-sponsored radio show, social forums, and blogging network are also in the works for development and expansion.
Chief Operating Officer Jessica Forrester states, "CDA is a growing movement dedicated to social justice values and creating a community for like-minded people of faith. This expansive and vital movement relies on the support of its members nationwide. We hope to continue to inspire many more with our vision by increasing our volunteer network and fund-raising efforts."
Look for future announcements of events held by Christian Democrats of America on a regular basis in the Arlington, VA and Washington D.C. area.