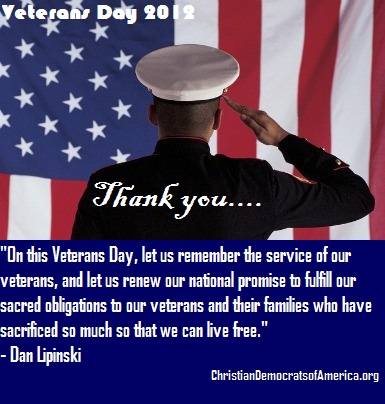 Church Leaders Say Returning Vets Need Time, Attention
As Veterans Day approaches, denominational leaders and chaplains with years of military service are calling on more churches to find ways to minister to the men and women who have recently returned from Iraq and Afghanistan.
Chaplain Keith Ethridge, director of the Department of Veterans Affairs' National Chaplain Center, said about 1 million military members have returned to civilian life — with some continuing in Guard or Reserve forces — after serving in Iraq or Afghanistan.
While some churches, especially those near military installations, might advertise themselves as being "military friendly," Ethridge and other leaders are trying to expand that universe to other American congregations.
"What we try to do is encourage, in general, a supportive atmosphere," said Ethridge, whose center is in Hampton, Va. "We want our clergy and our churches at large to be aware of how they can make referrals when they have friends or loved ones in need of support."
In recent years, the VA has ramped up training, including in rural areas, for clergy to learn more about veterans' issues and how they can refer former military members facing physical and spiritual health challenges. It held eight training events for rural clergy in 2012, and more are planned for 2013.
As part of his new work as a chaplaincy executive with the Southern Baptist Convention, retired Army Chief of Chaplains Douglas Carver is urging congregations to be places where veterans can turn as they make the transition home.
Read the full story: http://sojo.net/blogs/2012/11/12/church-leaders-say-returning-vets-need-time-attention