Happy Easter to all – He has risen!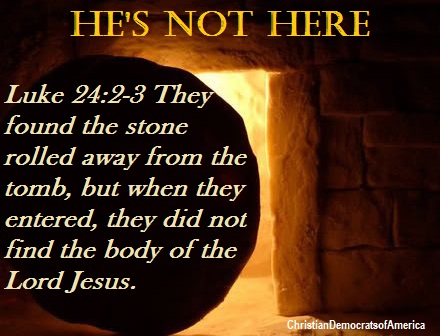 Powerful Easter song and video showing Jesus fighting for justice and expressing his love…
John 15:9-17
9 "As the Father has loved me, so have I loved you. Now remain in my love. 10 If you keep my commands, you will remain in my love, just as I have kept my Father's commands and remain in his love. 11 I have told you this so that my joy may be in you and that your joy may be complete. 12 My command is this: Love each other as I have loved you. 13 Greater love has no one than this: to lay down one's life for one's friends. 14 You are my friends if you do what I command. 15 I no longer call you servants, because a servant does not know his master's business. Instead, I have called you friends, for everything that I learned from my Father I have made known to you. 16 You did not choose me, but I chose you and appointed you so that you might go and bear fruit—fruit that will last—and so that whatever you ask in my name the Father will give you. 17 This is my command: Love each other.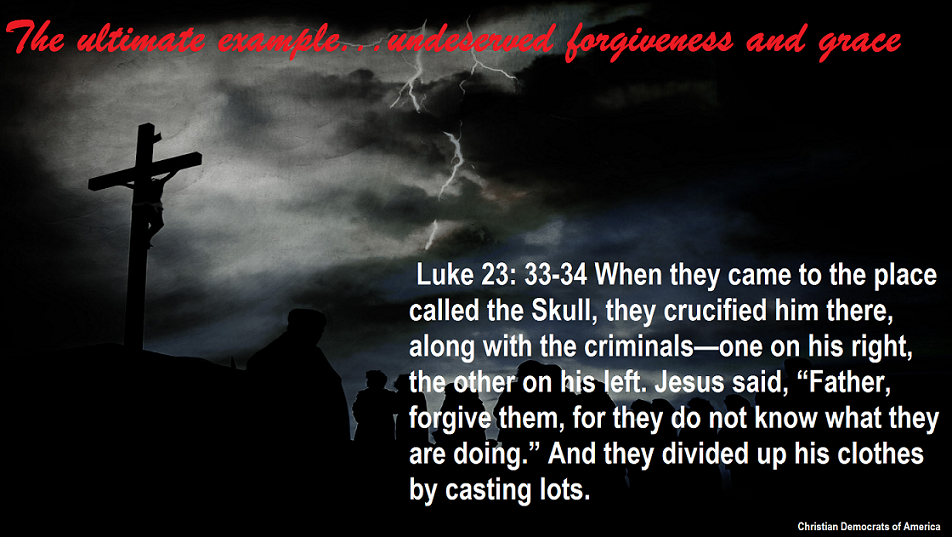 We will be updating this blog throughout the weekend with scriptures, links, stories and pictures. Happy Easter to you all.
Good Friday: How Deep the Father's Love Is For Us
The first Christians confessed that Jesus is "God from God, light from light, true God from true God." Jesus is, they finally confessed after centuries of dispute, who the Gospels and the apostles plainly tell us: God without qualification. Bethlehem's baby boy grew to be the man from Nazareth, who is also from before time and forever the only begotten Son.
Somehow, some still believe that an omnipotent (all-powerful) God cannot look upon sinners, cannot come into contact with sinners, or inhabit the same space as sinners, which would mean, of course, that Jesus wasn't quite God.
Yet Jesus not only looks upon sinners, he touches sinners, and he lets sinners touch him. He invades and shares space with notorious sinners, real-deal sinners, those judged by fellow sinners as untouchables, not worthy of God's relentless pursuit: the Samaritan woman at the well, Zacchaeus, Mary Magdalene, the Gadarene Demoniac, Bartimaeus, lepers, the thieves crucified to either side of him, the woman found in adultery, the ritually unclean woman who couldn't stop bleeding, and so on.
That will is that NO ONE perish; that everyone come to have eternal life by the entire movement of Christ's humility from cradle to cross. All of Christ's life among us, including the healing, restoring, death-conquering cross, reveals one thing: how DEEP the Father's love is for us.
All we must do is allow Christ in us to finish the work he has begun so well. We having nothing left to pay. The only obligation of love is that we pray "not only with our lips but in our lives;" that we enter gratefully this unfettered relationship, this life without end, won for us by Jesus' triumph over God's final enemy, death.
"Jesus of the Scars" sings out this tremendous mystery of incarnate love that is our only redemption, a faith that stands at the cross and with the centurion dares to say it: "to our wounds only God's wounds can speak/And not a God has wounds, but thou alone."
Read the full article: http://sojo.net/blogs/2013/03/28/good-friday-how-deep-fathers-love-us/
Pope washes feet of young detainees, including women and non-Catholics, in Holy Thursday rite
Instead of the traditional washing of the feet of other priests in the grand St. John Lateran basilica, this Pope opted to wash the feet of inmates in a prison…showing a true and inspiring Christ-like example to the world.
ROME — Pope Francis washed and kissed the feet of a dozen inmates, including two young women, at a juvenile detention center in a surprising departure from church rules that restrict the Holy Thursday ritual to men.
The Mass was held in the Casal del Marmo facility in Rome, where 46 young men and women currently are detained. Many of them are Gypsies or North African migrants, and the 12 selected for the foot-washing rite reportedly included Orthodox and Muslim detainees.
That Francis would include women in his inaugural Holy Thursday Mass as pope, however, was remarkable given current liturgical rules restrict the ritual to men.
Read the full story here