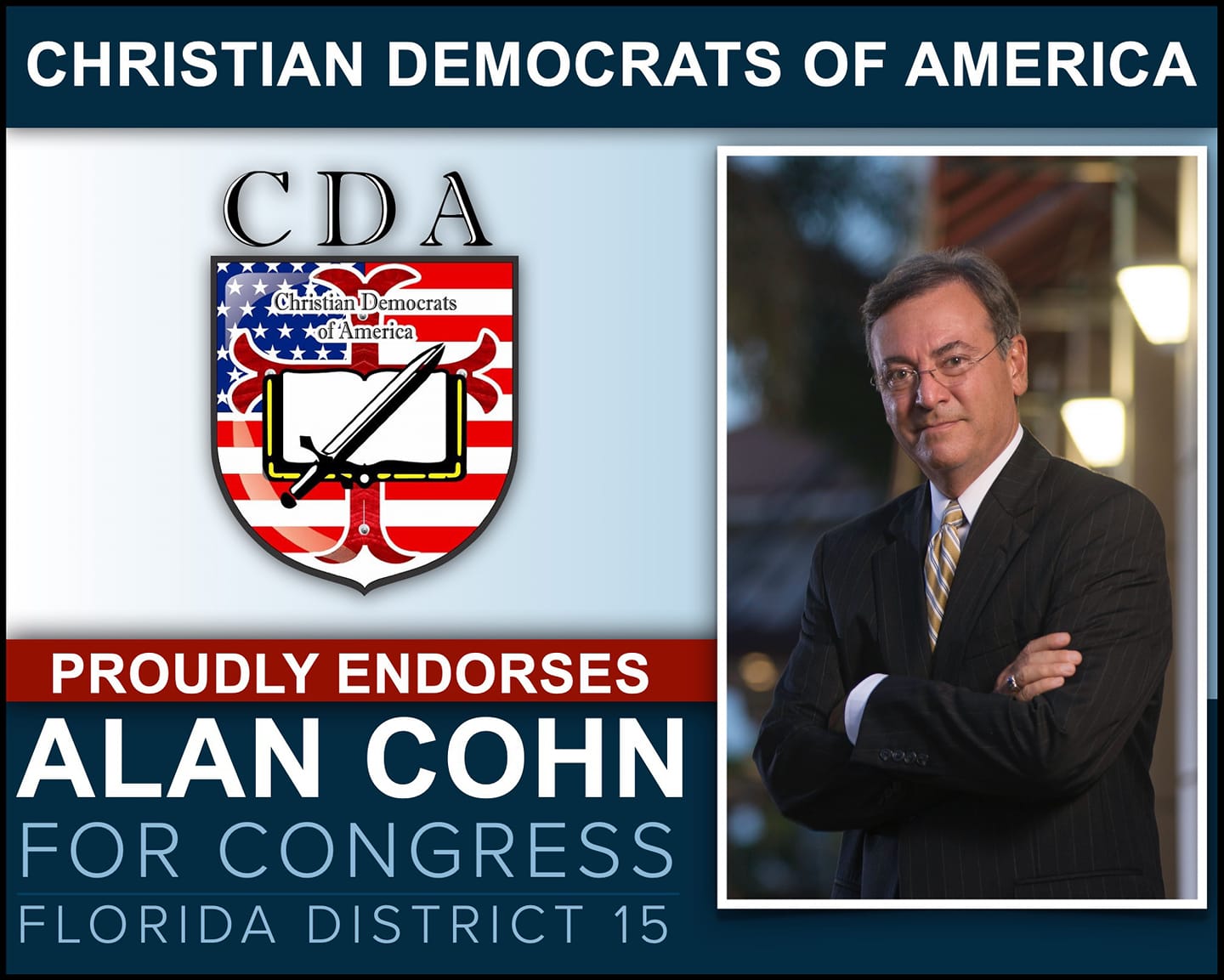 Here at Christian Democrats of America, our mission has long been "Caring for the least of these".  The process of endorsement is no different.  We seek out candidates with a record of helping their neighbors and lives of service to others.  We have found one in Alan Cohn from Florida's 15th District.
We have long encouraged the Democratic Party as well as the voters to not shy away from the values ingrained in Christianity and spoken throughout the Bible.  Values that include caring for the stranger, loving your neighbor, and community service are all themes that wind their way through the scriptures.  They command us to nurture the best parts of humanity and come with a promise of heavenly rewards.
Alan Cohn's career as a journalist has exposed public corruption on either side of the political aisle.  He has reported story after story of dishonesty and of broken public trust.  His award winning investigative journalism has exposed police brutality coverups, environmental scandals, government contract bloating, and even won back benefits for a forgotten Vietnam veteran.  His is already a record of caring for the least of these.  As the scripture says "learn to seek justice, correct oppression; bring justice to the fatherless, plead the widow's cause" (Isaiah 1:17) and "if you are willing and obedient you shall eat the good of the land" (1:19).
Alan Cohn has shown us who he is:  A good neighbor, a speaker of truth to power, someone who is already comfortable enough in his values to call out corruption where it lives.  He said,  "ENOUGH" when it came to police brutality where he saw it.  He found injustice suffered by one of our veterans and corrected it.  He stands now, having already done all these things, and says to all of us, "I can do more".
Christian Democrats of America supports Alan Cohn, from Florida's 15th district because we know he will work for the least of these in his community, he will speak truth to power, and he will work to correct injustices in our system where they are.