Republicans are beginning to pay the price for trying to kill Medicare and other programs…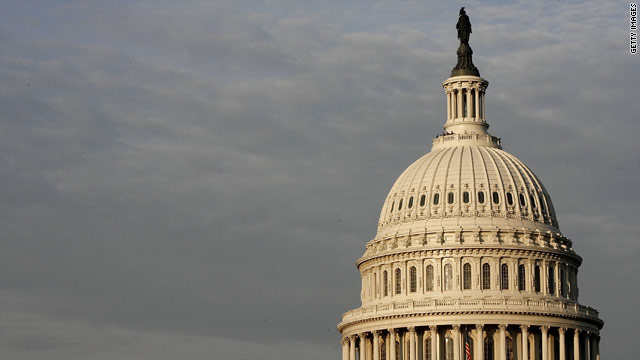 (CNN) – It's election day in a once little-talked-about contest to fill a vacant congressional seat in upstate New York, that is now firmly in the national political spotlight.
And over the past month, the race in New York's 26th congressional district between Republican state Assemblywoman Jane Corwin, Democrat Kathleen Hochul, the Erie County clerk, and Jack Davis, a once-conservative Democrat who is running as a so-called tea party candidate, has to a degree turned into a proxy battle on House Republican plans to alter Medicare.
vWhen it comes to Medicare, some national Democrats see this contest as a testing ground for next year's elections. But national Republicans disagree, saying the reason the contest between the Democratic and Republican candidates is close is because of the inclusion of the third party candidate.
The Democratic and Republican candidates have been using the issue to attack each other, and both campaigns, party committees, and outside groups have flooded the airwaves with television commercials, with many of the ads spotlighting the political battle over House Budget Chairman Paul Ryan's plan to dramatically cut federal spending by reforming Medicare.
"Jane Corwin has 100 percent embraced the Paul Ryan budget. Even when Republicans in Washington walk away from it, she's been asked again and again and she continues to support it," Hochul told CNN.
"I think it boils down to score tactics used on my opponent's part. She's trying to put out the idea that I'm trying to end Medicare. There's nothing further from the truth, I'm working to protect Medicare," responded Corwin.
The winner of the May 24 special election will fill the seat of Republican Rep. Chris Lee, who quickly resigned in February hours after the gossip website Gawker posted a shirtless photo and e-mails from the married congressman soliciting a date with a woman through the website Craigslist.
This should be a safe seat for the GOP. It's been more than four decades since a Democrat was elected to the seat, and Lee won re-election by a three to one margin last November. In 2008, Republican presidential nominee John McCain won the district by six points, the third straight presidential contest in which the GOP carried the district, which stretches from the suburbs of Buffalo east to the suburbs of Rochester.
A Siena College poll released Saturday indicated Hochul with a four point advantage over Corwin among likely voters, but the margin was within the survey's sampling error. According to the poll, 42 percent of likely voters backed Hochul, with Corwin at 38 percent and Davis at 12 percent.
Read the rest of the story here.