Podcast: Play in new window | Download
Subscribe: RSS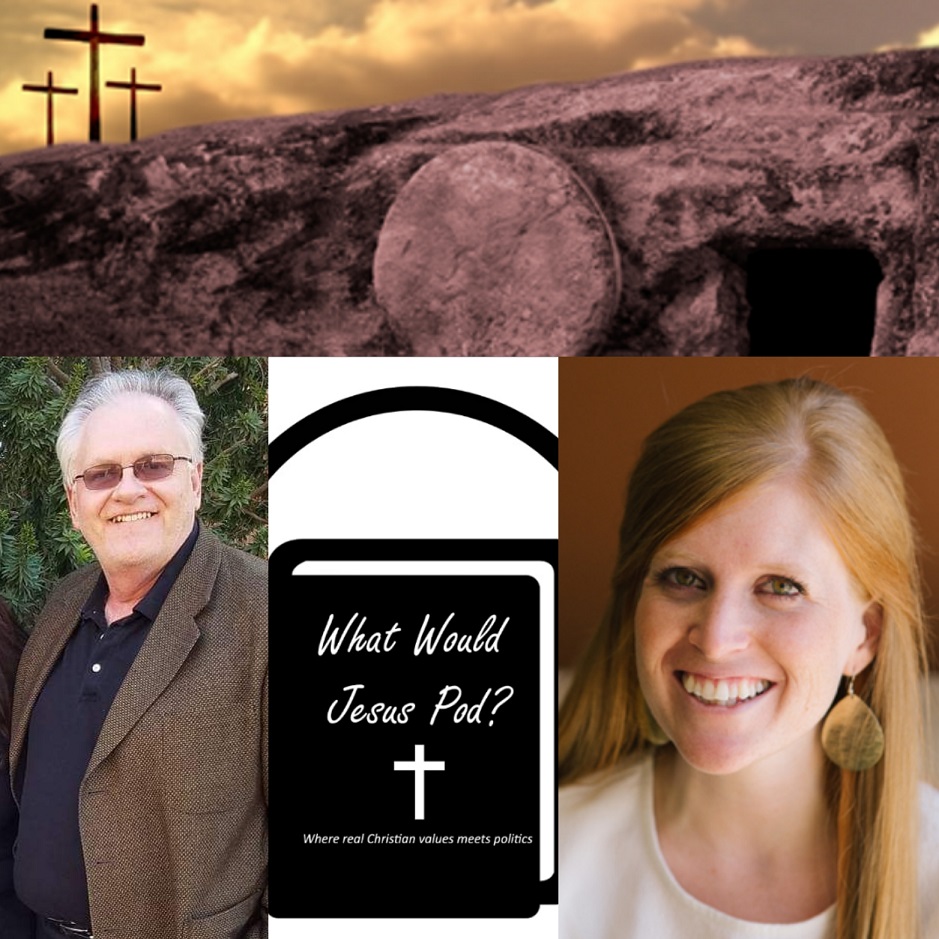 An Easter round-table discussion with Pastor Bekah Krevens of Foothills Christian Church and Pastor Dave Forrester of Wings of Life Worship Center. What does Holy Week mean for us in 2019 and at this time in our country? The politics of Holy Week, gender equality, inclusive church and what one word best describes Jesus.
"Our generation is not the first generation for the Christian narrative to be coopted by others for their gain… but here this message of love over hatred and of hope over fear is still pervasive, still with us." – Pastor Bekah Krevens
If you like what you hear, believe in what we are doing, and want to see more of our voice in Christian radio and podcasts, please help us promote our podcast to a wider audience, continue to provide weekly content and additional content! We can't do this without your support. You can give a one time or monthly donation at https://tithe.ly/pledge/#/campaign/523099 or http://christiandems.org/movement.
YOUR HOSTS…
* The views expressed by guests, organizations and affiliates of "What Would Jesus Pod?" are their own and do not necessarily represent the views of the hosts or Christian Democrats of America.