Podcast: Play in new window | Download
Subscribe: RSS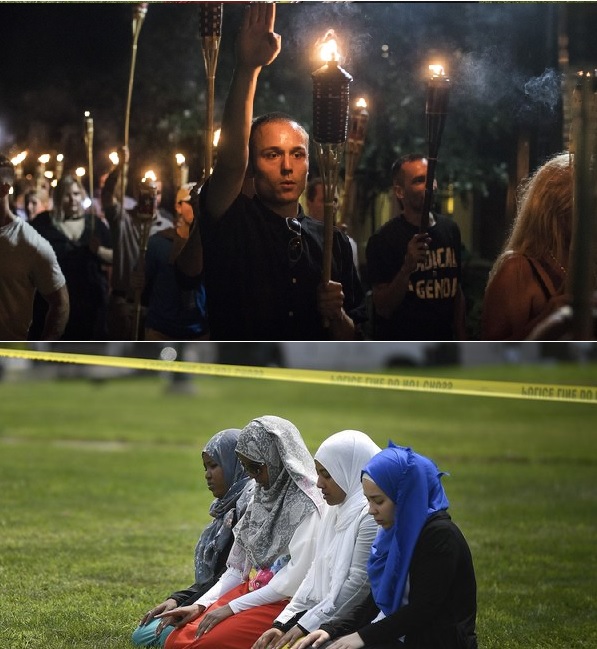 Hosts Christina Forrester and Justin Anderson discuss…
"She wears a headscarf so she must be a terrorist": Far-Right Islamophobia, anti-Semitism and overall White Supremacist dog whistle calls from Trump, the far-right and Fox News to hate and violence
The Trump accusation that Democrats hate Jewish people
Presidential candidate, gay Christian Democrat and Mayor Pete Buttigieg's comments on Mike Pence: "Did he stop believing in scripture when he started believing in Donald Trump?"
What would Jesus say about SNAP recipients in Alabama being required to take a drug test?
Closing remarks: EVERYONE belongs through faith. No exclusions.
Note: This episode was recorded just a day before the tragic and horrific mass shooting in New Zealand. Our content happened to be on the topic of rising hate rhetoric and hate crimes, including anti-immigrant and Islamophobia. Our prayers are with all affected by this violence.
*You can purchase "Hate is Not a Christian Value!" merchandise in our shop here.
Listen to our podcast on iTunes, Spotify, Google Play, Soundcloud or Stitcher. Follow our podcast on Twitter @WhatWldJesusPod.
If you like what you hear, believe in what we are doing, and want to see more of our voice in Christian radio and podcasts, please help us promote our podcast to a wider audience, continue to provide weekly content and additional content! We can't do this without your support. You can give a one time or monthly donation at https://tithe.ly/pledge/#/campaign/523099 or http://christiandems.org/movement.
YOUR HOSTS…
* The views expressed by guests, organizations and affiliates of "What Would Jesus Pod?" are their own and do not necessarily represent the views of the hosts or Christian Democrats of America.